Is there anything, buy when feeling unnecessary, after using can not leave? In the cold winter, the shoe dryer is one. In rainy and snowy weather, the worst thing is that shoes are wet, winter boots are thicker, once wet it is difficult to dry, for students with only one or two pairs of shoes, winter wearing wet shoes is miserable. Waiting for shoes to dry naturally takes a lot of time. In the age of technology, is there no simpler way?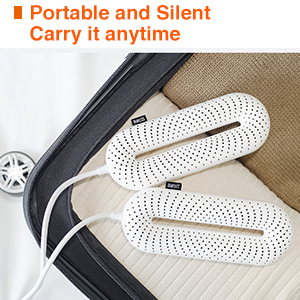 Certainly —— deodorant quick-drying shoe dryer. It can not only dry shoes but also take away the odour, under the high-temperature baking, destroy the living environment of microbes in shoes, avoid breeding bacteria, can be called a necessary winter home goody.
There is a high power heating body inside the shoe dryer. Through the heat dissipation hole on the shoe dryer, the heat is emitted evenly to achieve the effect of drying shoes quickly. A shoe dryer at home can meet the needs of a family.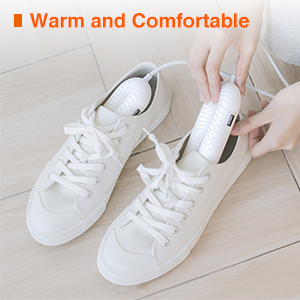 The heat dissipation hole on the fuselage of the shoe dryer is very dense. When working, the annular heating flow is formed in the inner space of the shoe. The sole, the tip of the shoe, and the upper are taken into account in all directions, and the drying has no dead angle, which is far more uniform than the natural drying. The shoe dryer is stuffed into the shoe just right, the tip of the shoe and the corner of the side can be taken care of.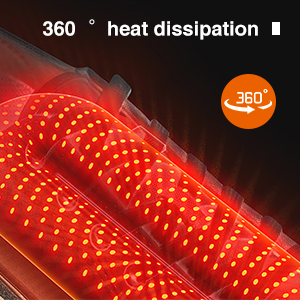 When working, the core temperature of the dryer is as high as 150℃, the apparent temperature is almost stable at about 70℃, and the drying temperature is suitable, which will not lead to shoe deformation.
Shoes drying speed, simple and safe use, is an indispensable winter good.