With the development of the Internet, some people have predicted the advent of the paperless era, with documents and books circulating through electronic digital records, it seems that printers are going "out of business".
But wouldn't you know it, printers have been quietly revolutionizing the electronic age, and 3D printing is nothing new, with a single printer producing finely shaped objects of rated specifications. And now, wanting a tattoo can be done with a single printer!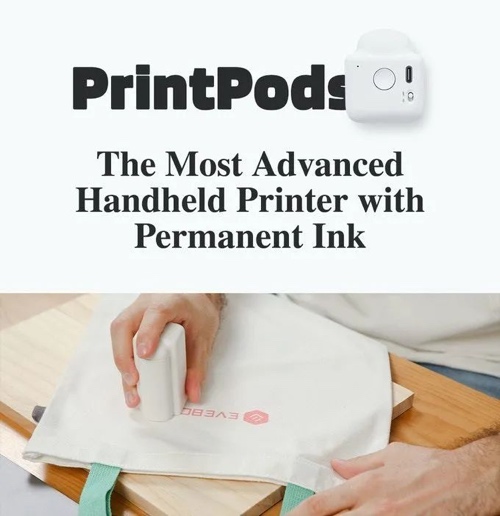 That's Evebot PrintPods, a printer that allows you to DIY your own patterns and get yourself a one-off tattoo, which is arguably the coolest Tech Gifts 2020.
EVEBOT, an emerging technology company comprised of 3D printing and inkjet experts, is leading the pack by pioneering the concept of non-standardized printing. Let's make printing, in a way that's not about flat surfaces and paper, a part of our lives.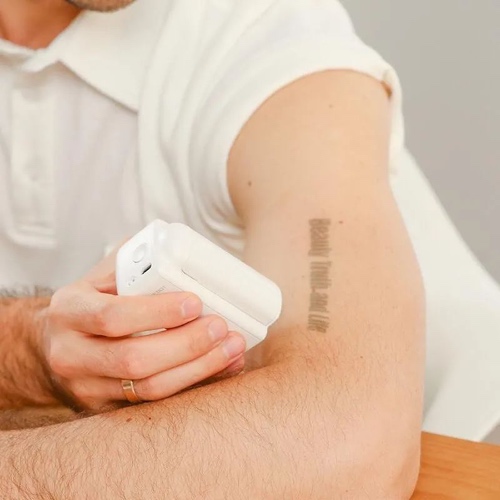 Tech gifts 2020 - Evebot PrintPods Providing painless tattoos
When I was a kid, I could only draw on my hands, but now I have this tattoo machine, so I can print wherever I want!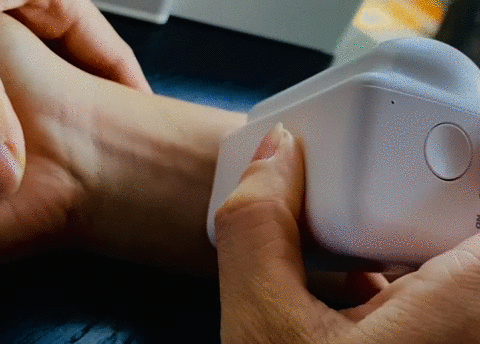 It looks like a large printer cartridge, transfers the patterns you want to print to this box via Wi-Fi, and "prints" your favorite patterns onto your arm with skin-friendly ink.
The phone sets up the desired tattoo on the App, connects to the Evebot PrintPods, and it's printed out just like a real tattoo!
The skin-friendly ink is available in navy blue or red. If you want to get a tattoo but are hesitant about getting a bad result, you can try it now.
Of course, Evebot PrintPods do not print tattoos that are permanent and can be washed off with soap or alcohol.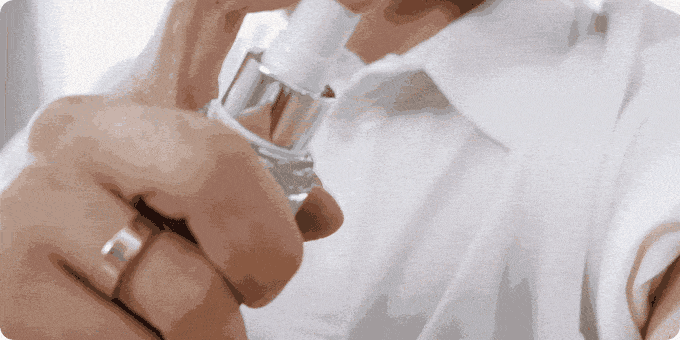 If you want to keep the tattoo longer and get a feel for the effect, spray a reinforcing solution on your arm before scanning and printing.
Tech gifts 2020 - Evebot PrintPods Providing a large library of images
In addition to diy drawing by yourself, the app for this printer has a variety of tattoo designs (supported by iOS and Android), so if you don't know what to draw, you can choose a tattoo from the gallery.
In the print interface, you can create any print you want - text, graphics or even photos - and the size and position of the print can be adjusted.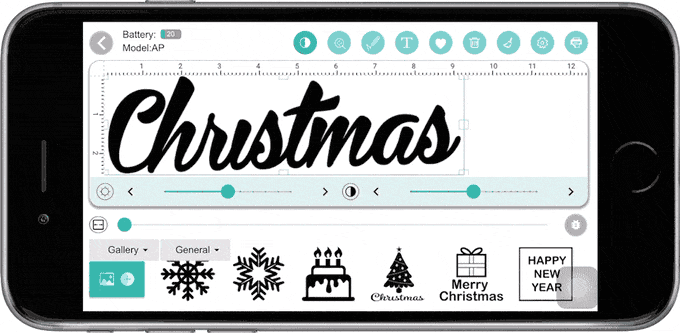 For festive occasions such as Christmas and New Year's, you can also spray-paint Christmas elements on your hands to make parties and birthday parties feel even more special. This is why I think it's the coolest Tech Gifts 2020, it's perfect to give to your friends.
Real tattoos are afraid of pain, you can use it to taste, without fear of sweat, with the use of styling agents, can be retained for 1 to 2 days. In this way, you want to have a personalized tattoo no longer have to struggle.
Tech gifts 2020 - Evebot PrintPods is also a printer.
Besides tattooing, it's also multi-purpose and can be used for a lot of other purposes besides just having fun with it.
For example, you can personalize your minimalist items with a label, or put a popular logo on your clothes, or if you use permanent ink, print it on a waterproof T-shirt, and you've got yourself an exclusive T-shirt.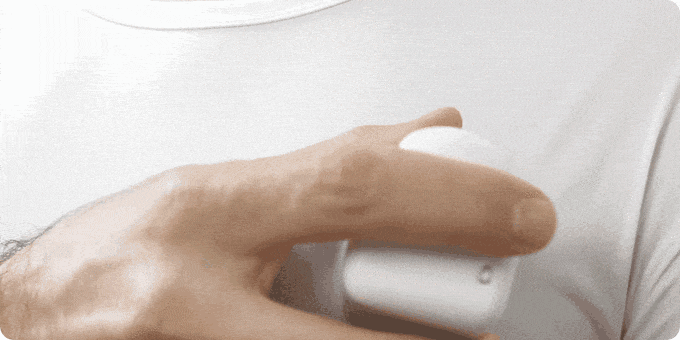 Even curved, rough surfaces can be printed easily. Eggs, cups, leaves, there's no place you can't think of, no place it can't hit. The little white shoes can also be DIY'd with some patterns on them.
All masks look the same, so it's easy to mix them up on the table? Just print the mark and be done with it.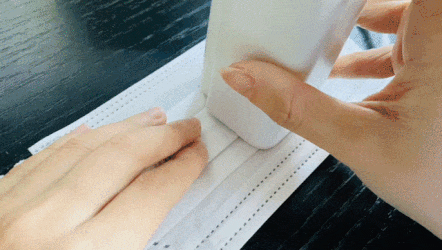 Pillows, hats, shoes, and other rough surfaces can also be printed easily. Both wood and phone cases are available. Metal covers and leather on notebooks are fine.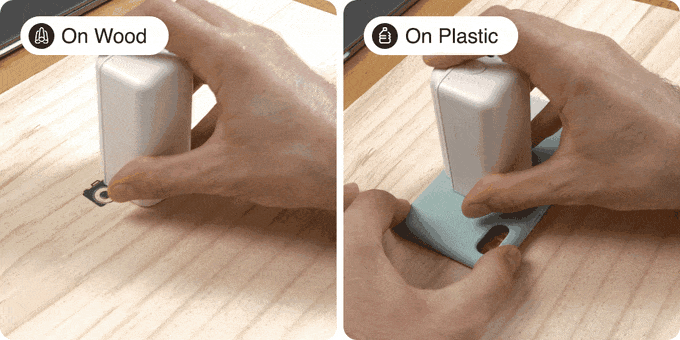 This way, you can leave your own personalized designs on various items.
Tech gifts 2020 - Evebot PrintPods Special inks available
In addition to the skin-friendly ink, which has three colors that can be printed on the skin, and the permanent ink, there are two magic inks. One is an invisible ink that is only visible when exposed to UV rays. And one is a food-grade ink that can be "eaten," allowing you to be printed on all your food!
Play without limits, this Evebot PrintPods technology is really moving with the times. Tattoos are printed through the use of inkjet. We only enjoy the fruits of inkjet printing, and few of us know that this technology has evolved through 13 technological changes to become the precise, color printable inkjet that it is today.
The PrinkerPods are no exception, as the Evebot PrintPods can print at 300 dpi, so it should be able to reproduce any image or text in a crisp and clear manner. Even fine and complex 2D codes can be clearly rendered in a small area.
In summary, I'm sure you can see why I insist that the Evebot PrintPods are the best Tech gifts for 2020.