A report from Flurry Analytics shows that on Christmas Day in the United States, 9 out of 10 smartphones activated are iPhones. Christmas is the most active day for new smartphones in the United States. Among all the activated phones, the most popular is the iPhone 11, which has increased by 5% from December 18th to 24th.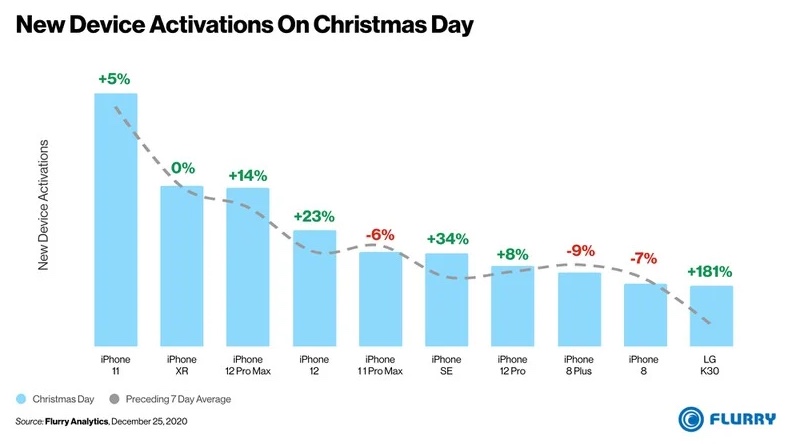 This is the second year in a row that the iPhone 11 has become the smartphone with the highest number of activations during Christmas, followed by the iPhone XR. Followed by iPhone 12 Pro Max, iPhone 12, iPhone 11 Pro Max, iPhone SE, iPhone 12 Pro, iPhone 8 Plus, and iPhone 8. Among the top ten, the only non-iPhone that works is the LG K 30.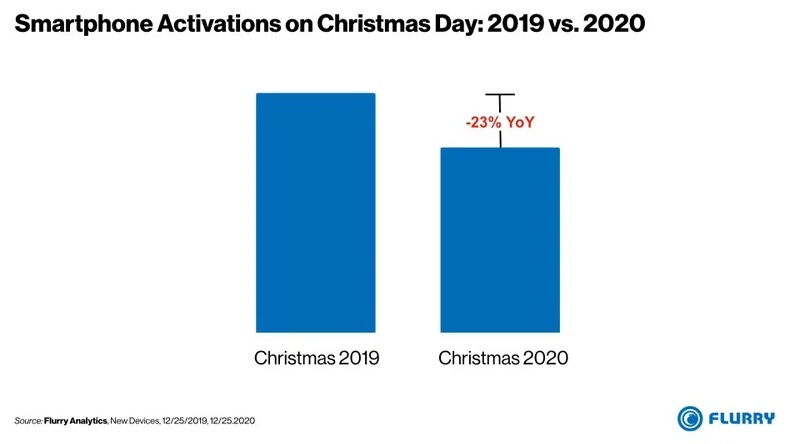 The iPhone 12 mini is not on the list, which also reflects that the device may not be as popular as other iPhone models. Flurry Analytics' data comes from more than 1 million mobile apps. Compared with Christmas 2019, the number of smartphone activations this Christmas has dropped by 23%.