In recent years, there have been many changes in the form of full-screen mobile phones, and since the launch of the iPhone X, there has been a craze for "bangs."
Major manufacturers have imitated the launch of their own many bangs screen equipment, then, the water drop screen, perforated screen, and other various comprehensive screen forms, such as bamboo shoot after appearing in front of the public.
At this point, the mobile phone full-screen era officially opened; however, the most consistent with the concept of full screen or under the screen lens technology.
Today, several Huawei screen under the new camera patent exposure caused heated debate.
Adopt four curved screens, rear four cameras: Huawei screen under the new camera patent picture was unveiled.
It is reported that the patent by Huawei Technology Co., Ltd. in May 2020 to CNIPA (China's State Intellectual Property Office) application for design patents, covering 7 product drafts and two renderings, on January 12, 2021, was announced.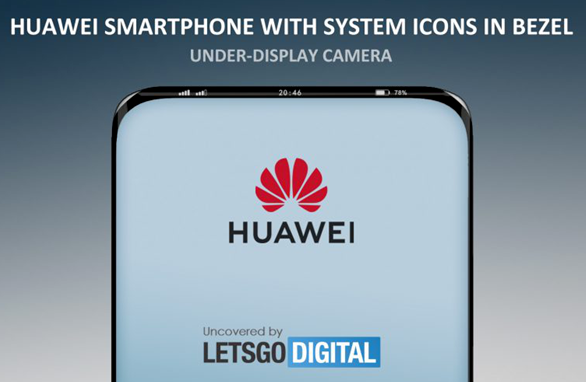 It is understood that the machine screen using four curved surface design, front camera hidden in the screen below.
Of course, the most surprising thing is that to give full play to the all-screen display, Huawei innovatively added a secondary screen design to the phone's top frame, which is used to display information such as phone signal, time, power, and so on.
The new rear lens module uses a matrix four-shot scheme, which is prominent from the side or carries a large bottom primary camera and a submerged lens.
The patent doesn't reveal any information about the new device's configuration other than its appearance.
At present, in addition to ZTE's AXON 20-screen lens has been fully mass-produced, Xiaomi also announced that its third generation of camera technology under the screen had reached the mass production stage, at the same time, including OPPO, Samsung, and other mainstream mobile phone manufacturers have announced their camera under the screen patent.
Maybe in 2021, there will be many phones with under-screen cameras around us; it's worth waiting for.