Many people have been restricted from traveling in 2020, and it is inevitable that there will be regrets. Although the number of trips is reduced, the occasional short business trip cannot be avoided.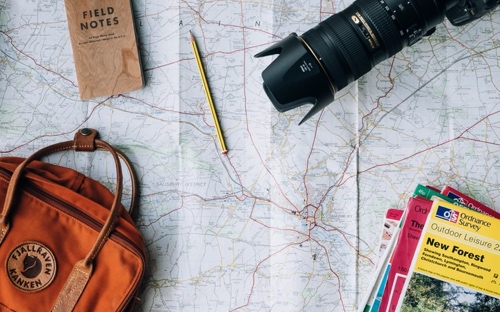 In the current environment where there is still an epidemic, in order to maximize the safety of hygiene when going out, imageek has also summarized a set of essential Gadgets for travel.
This article today shares with you some good Gadgets that you will carry when you go out on a trip or business trip under the current epidemic environment, and I hope to provide some reference to the partners who have the same needs. As a gift to them, no more suitable.
Best Gifts for Travel Lovers - Luggage
Families who travel frequently can always have three types of luggage, respectively, 28-inch and 22-inch, as well as 20-inch business suitcase. Several suitcases are made of PC material, the reason is light weight, good toughness and impact resistance.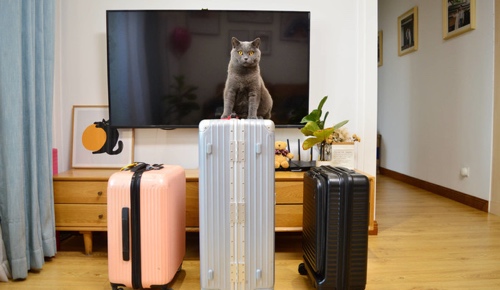 28 inch large suitcase is mainly to meet more than a week of travel abroad and the purchase. 28 inch is almost the largest size of luggage on the market, placing 2-3 people's clothing is more than enough, and after that there is more than enough space to place the goods purchased for the trip.
22 inches of this PC material suitcase mainly to meet the needs of travel within a week, which can be placed 2-3 sets of clothing, in addition to more than enough space to place the pen computer and documents.
20 inch luggage is the design of the front opening lid, without opening the case can take out the laptop or iPad, for the business travelers who need to work anywhere and anytime is very convenient. 3-5 days of carry-on items is also more than enough, the future of this luggage should become the main travel luggage.
No matter which size luggage, as a gift for travel-loving friends, is a great choice.
Best Gifts for Travel Lovers - Disinfection Toiletry Bag
In addition to placing the daily toiletries, the interior also adds a UVC ultraviolet disinfection lamp, which can be used to sterilize belongings at any time and anywhere.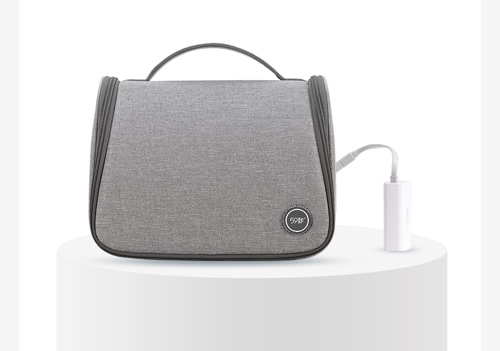 UVC ultraviolet disinfection lamp has a very good disinfection of microorganisms, the bag has a built-in 2000mAh lithium battery, which can be used for 4-5 times continuously after filling once to kill the function.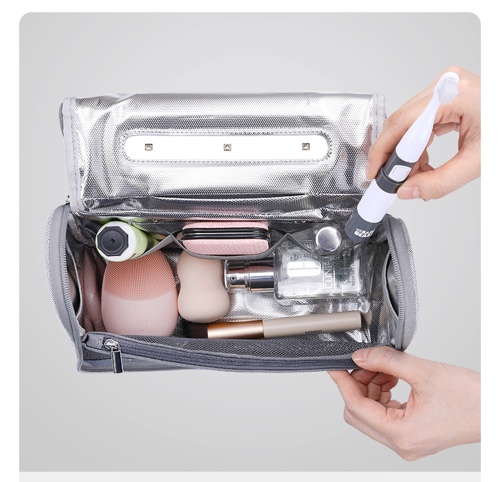 Once you touch your phone after washing it, it is equivalent to washing it again, so it is good to put your phone and keys into this disinfection kit for disinfection.
The UV light does not change the temperature and therefore does not bring harm to electronic products.
It is a great gift for friends who travel.
Best Gifts for Travel Lovers - Disinfection Electric Toothbrush
As an electric toothbrush, it is surprisingly compact, the storage case and the toothbrush inside only weigh 200 g. The ABS resin capsule case is both a storage case and a charging base, so it will not take up extra storage space in your luggage.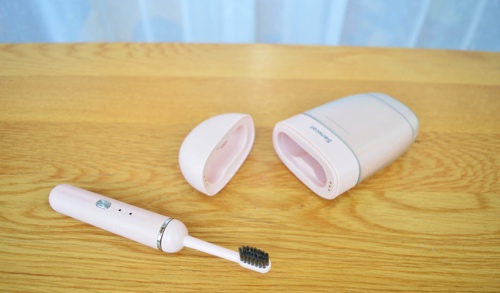 The top of the capsule-shaped storage box is a magnetic closure, inside there is an electric toothbrush and a brush head, the toothbrush has a total of standard, gentle, whitening, polishing 4-speed, you can freely switch.
Although the body is very mini, but the vibration frequency can reach 38,000 times / min, with it will no longer need to use the hotel disposable toothbrush.
In addition to its compact size, the capsule organizer is air dry and sterilizable. Traditional toothbrushes are often put into the travel organizer before they are completely dry after use, sometimes forgetting to take it out to dry it will create odors and bacteria.
The toothbrush organizer has a built-in air-drying function and UV sterilization lamp, which can be opened and closed twice in a row to air-dry and sterilize itself, which is quite a thoughtful design.
Best Gifts for Travel Lovers - Noise cancelling headphones
This Sennheiser MOMENTUM second-generation Bluetooth headphones, built-in 7mm dynamic driver, full and thick sound quality, bass sinking strength is also available, the old headset factory a shot to know there is nothing, in terms of sound quality is almost nothing to pick on.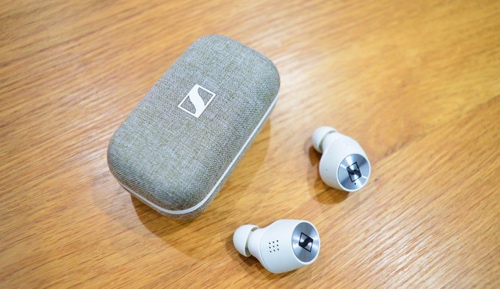 In addition to the sound quality, another major reason for choosing it is its excellent active noise cancellation, which can basically block out most of the noise in noisy airports and train stations, making it ideal for use outdoors.
The headset range can reach 28 hours, a full charge can basically cope with 3-5 days of travel use, for frequent travel friends this headset is still a great gift.
Best Gifts for Travel Lovers - Mask
Mask is almost a travel essential. The medical disposable masks can be used when traveling, which is cheap and affordable. In train stations, airports and other crowded places can wear better protective N95 masks, in addition, the same mask can not be carried too many times, otherwise the ability to protect will decline, remember to replace in a timely manner.
The current epidemic environment to go out on a trip or business trip will carry some good Gadgets there are many, imageek decided to split into multiple articles to introduce to you, welcome to pay attention to iamgeek.