If the gift to your girlfriend is a difficult question, then what to give your boyfriend for Christmas every year, is also a headache for many girls.
After all, the thinking of men and women is too different. Today's recommended Christmas gifts for men, asked around a lot of male friends, a collection of their "unbelievable" hobbies, only to find that each man's heart with are quite special.
Today still recommend 5 of the best Christmas gifts for men, together with the following.
Best Christmas gifts for men - Keychron k2 keyboard
A glowing keyboard is a man's dream. Not to mention this geeky 84-key, RGB-lit Keychron k2 keyboard, which is recommended by tech gurus. After its high-profile debut on the Kickstarter crowdfunding platform with $1 million in crowdfunding, it has been covered more than 100 times by top tier overseas media. It was even featured in the 2020 Video of the Year by American tech sensation MKBHD.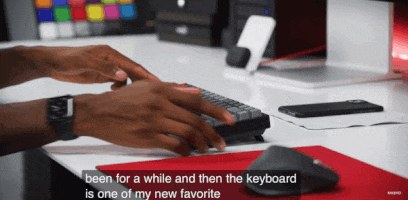 Keychron K2 keyboard, there are red axis, green axis, tea axis options. If he is a copywriter, choose the red axis; if he is a gamer, e-sports player, choose the green axis; if he does a little bit of everything, then choose the tea axis.
There is a saying is very right: "If you do not know what axis to choose, choose the tea axis on the right. The tea axis, which is a balance between typing and gaming, is a "universal axis".
Although it is mainly designed to be equipped with MacOS system, the keyboard is also an Apple keyboard. But it can accommodate both Windows/Android and MacOS/iOS systems. And it can connect up to 3 devices with Bluetooth. You only need to combine the corresponding channel pairing buttons to switch between devices.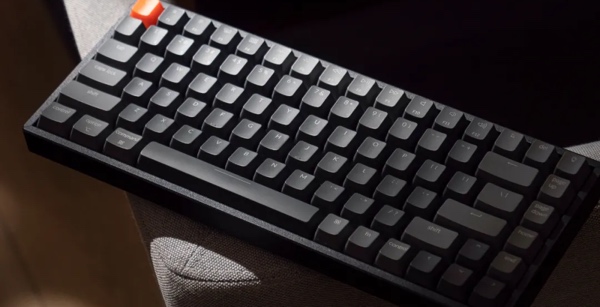 It is this breathing light that is sure to wow your boyfriend. As a Christmas gift for men, which man can hold it?
Best Christmas gifts for men - POSEZOO Percussion Massage Gun
If your boyfriend has a fitness habit or needs a massage for a sedentary job, this Posezoo Percussion Massage Gun that people are recommending can be quite soothing for him.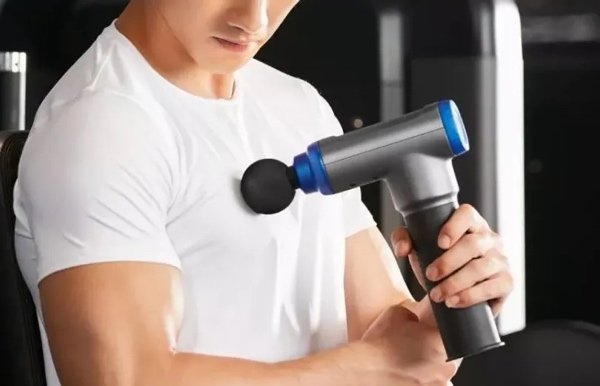 The T-shaped design, similar to other fascia gun products, not installed when the connector has the appearance of a hair dryer, the body uses a non-slip damping design, a good texture.
Since the Posezoo R&D team has rich experience in developing massage chairs, it also has its own set of plans for the massage release mode of the Posezoo Percussion Massage Gun. It brings 6 kinds of intelligent inverter massage modes, suitable for massage under different needs.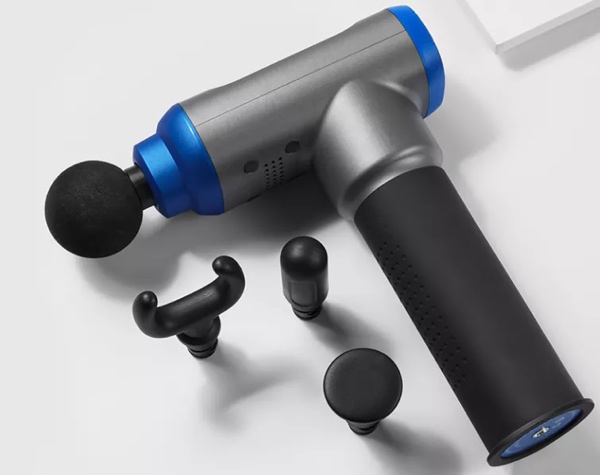 Commonly used ball head is the most widely used and the most basic joint, arms, waist and back, buttocks, thighs, calves and other large muscle groups can be massaged. Shiatsu head for meridians, joints, palms and soles of the foot massage. And U-shaped head, mainly for massage of the neck and spine and the Achilles tendon.
Best Christmas gifts for men - BVLGARI EDT
A BVLGARI masterpiece by the master Jacques Cavallier - Darjeeling EDT Eau de Toilette for Men.
Since its launch in 1995, it has not only been loved by men seeking a refreshing fragrance, but is also said to be a male fragrance used by Takuya Kimura and Lee Min Ho.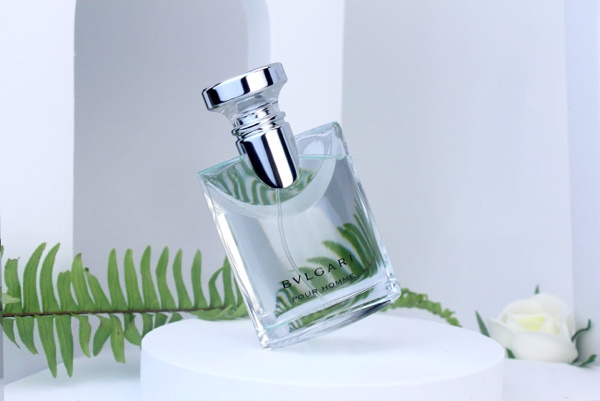 Woody floral musk notes: top note: Darjeeling tea; middle note: Paraguayan guaiac wood; base note: musk
It is the kind of hormonal smell that boys use and want to jump into his chest and smell enough. After the warm tea fragrance, it is understated guaiac wood and warm musk intertwined into a fragrant introspective elegance. Such a Christmas gift for men, both practical and temperamental.
Best Christmas gifts for men - NAUTICA Shoulder bag
This shoulder bag is the most popular and most used minimalist item for our programmers this year.
Good-looking, practical and durable. 5 laminated pockets + 2 outer pockets + 1 outer computer bag + 1 side bag, commuting, business travel daily travel with it is enough. Nautica is a brand that was founded in 1983 by Chinese-American designer Zhu Qinqi with the idea of "incorporating inspiration from the sea into people's daily wear style.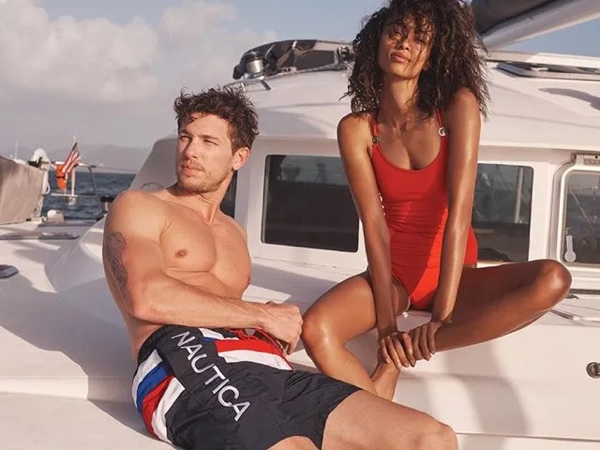 Whether it is a bunch of Rappers back in the 90s or Lil Yachty, who has been very hot in recent years, they are all very favorable to Nautica. It's mature enough to be mature, and trendy enough to be trendy. The business covers 65 countries around the world, with 291 stores and more than 1421 retail stores.
Multifunctional large capacity, daily travel a pack to get. Don't look at the Nautica appearance looks light, but in fact inside is very loaded backpack built-in 5 compartments, 1 inner computer pocket, 2 layers of external pockets, side pockets.
Best Christmas gifts for men - ULTRAWORKS Watches
You can't go wrong with a watch for the holidays. This time, the recommended watches come from the ULTRAWORKS team in Macau, who believe that time should be presented in more ways and with more possibilities. These watches have also earned them the "Red Star Award", one of the highest standard awards for industrial design in China, and the "Platinum Award" from the A' Design Award in Italy, which cannot be separated from priceless creativity, but also needs to be supported by quality.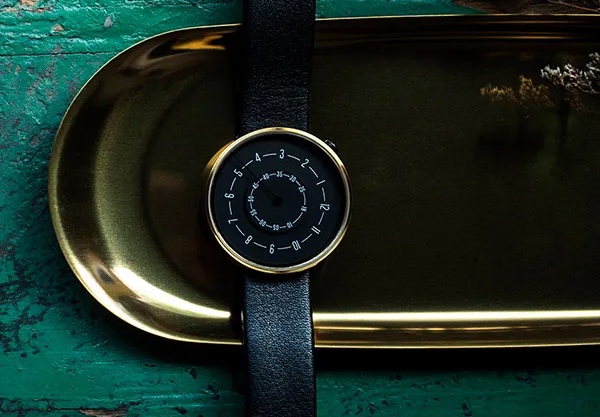 This ULTRATIME 001 is their first "unexpected creation" about time is this watch, named ULTRATIME 001, which means "out of time".
The ULTRATIME 001 has a 42mm diameter dial with a single hand. A fixed hand and a rotating dial make up this amazing watch, which is probably the most correct way to read time, with the future on the left side of the hand and the past on the right.
The hands are constant and the double dials run separately, also signaling the passage of time. The fixed and immovable hands are like the heart of love for you, eternal and unchanging.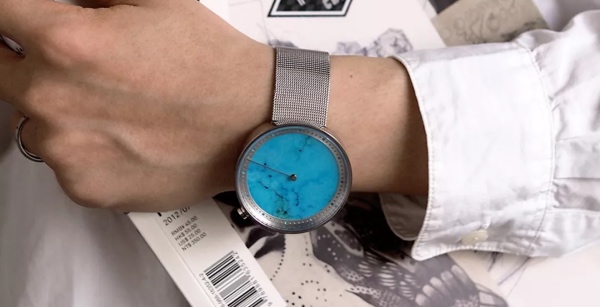 Double dial design, simple atmosphere. Miyota movement imported from Japan for precise and stable timekeeping. Sapphire glass with a hardness comparable to diamond, transparent and tough; 316L steel body, hard and corrosion-resistant; leather strap, comfortable texture.
The above five Christmas gift recommendations cover all aspects, there is definitely a suitable Christmas gift for men. The holiday season is approaching, so get started!